Accuflex Tubing and Python's | Nespl
Beer Dispensing Tubing and Python Pipes for tapping drought beer system.

Bevlex® Series 170 Polyester-Reinforced Polyethylene Beverage Hose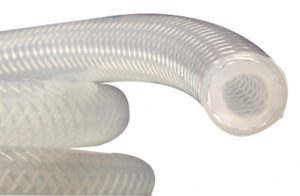 LLDPE core tube construction —

provides excellent resistance to stress cracking.


Food-grade materials —

Bevlex

®

Series 170 beverage hose is NSF-51/61 certifed. Polyethylene material complies with FDA Regulation 21 CFR 177.1520 (c) 3.1 b for food contact under conditions of use D through H in Table 2 of 21 CFR 176.170 (c).


Polyester reinforcement —

provides pressure performance and kink-resistance exceeding that of simple tubing.

Bonded abrasion-resistant copolymer jacket —

will not separate or ripple in tight bends or during installation in conduits.
Bev-Seal Ultra® Series 235 Tubing
Unsurpassed oxygen and flavor protection combined with flushability in a co extruded tube.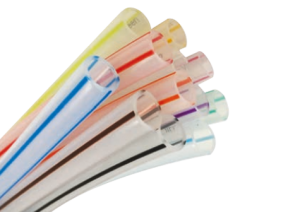 Flush able Glass-Flex™ liner — allows changeovers from even the most pungent flavors with simple flushing procedures.
NSF-Certified products — certified under standard NSF-51 for food equipment and NSF-61 for drinking water systems.
Dual-Barrier construction — flushable Glass-Flex™ inner liner surrounded by a seamless extruded barrier layer in a co extruded polyethylene tube.