Ways to test the best automatic Coffee Machine Parts
Coffee is a loud hug for your brain. Testing and selecting the right automatic coffee maker that fits your needs always plays a vital role while purchasing any automatic coffee machine. One should be aware of how to compare them to find the best. Hence, let's take a look at a few advantages and disadvantages of these automatic Coffee Machines Parts.
Best advantages of using Fully Automatic Coffee Machine Parts:
Easy to use without much experience
Time-Saving
Saving space
Grinded coffee beans for fresh coffee
Automatic cleaning programs
Few disadvantages of using Fully Automatic Coffee Machine Parts:
Regular cleaning needed
The setting options are limited depending on model
Noisy machines while grinding coffee beans
Only 1-2 cups can be prepared at a time
A classic coffee tastes better from the hand filtered
What are the ways to select the right Coffee Machine Parts?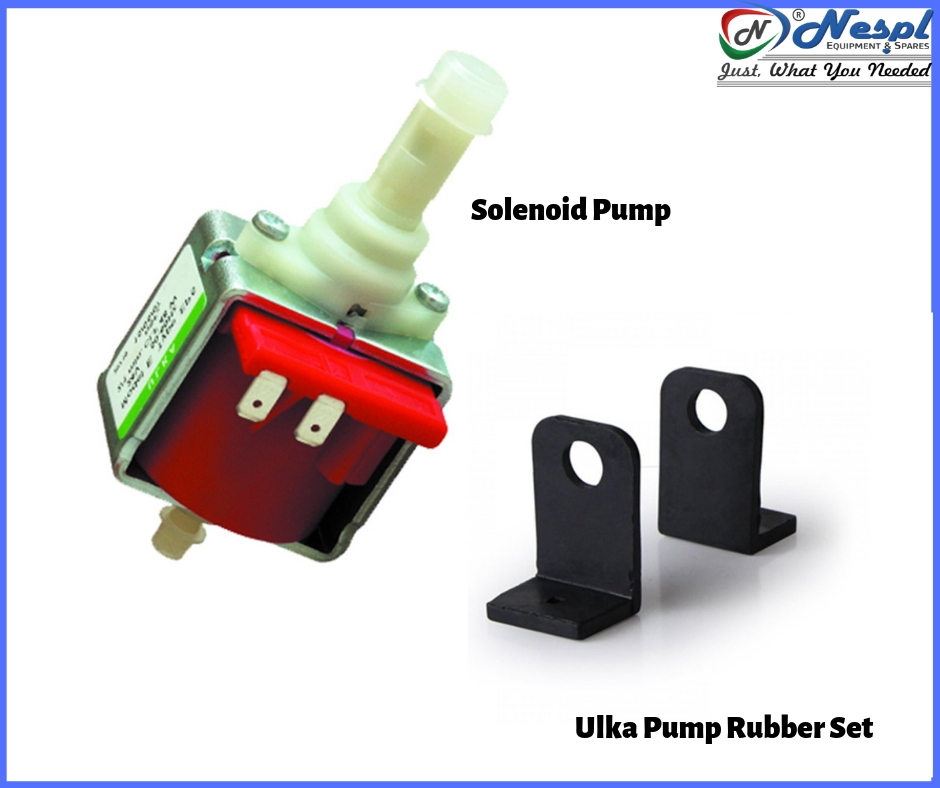 The type of coffee maker you buy can make a big difference in your overall experience. There are plenty of options available to you, and there's no clear consensus on which type is best, it's all a matter of taste and what works best for your situation and budget. The design of the machine, the coffee grinding and milk foam system are very important. As a result, it is important to choose a device with a small width and depth.
Secondly, fully automatic coffee machine with very less grinding sound will be the best coffee machine which everyone would prefer.
Cleaning automatic coffee equipment parts is an easy task to do. Most of the coffee machine has an external milk container or suck the milk directly from the milk bag, which needs to be cleaned daily. This coffee machine part should not be placed under dishwasher without checking the manual.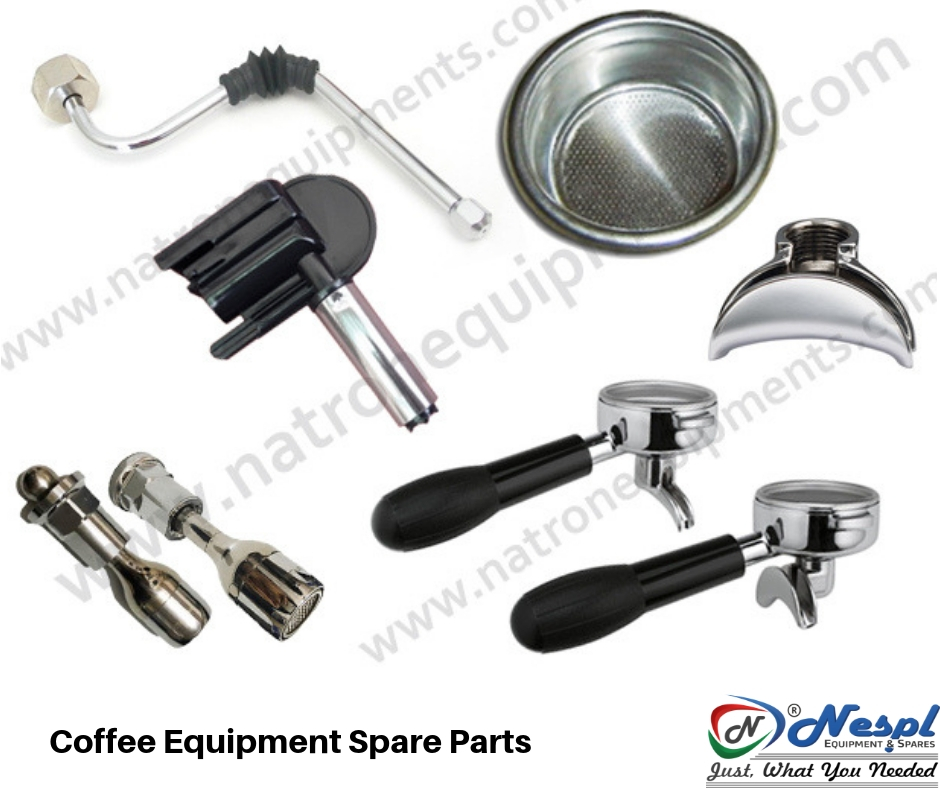 A particularly good machine part in terms of operations and instructions within Coffee equipment spare parts is ULKA PUMP.  It is mounted on the best coffee machines for home or commercial use and is made of food-safe technopolymer and steel. NATRON supplies a complete kit of components like necessary to control and manage liquids in this application.
Coffee is one of the most widely consumed drink in the world, apart from water. The estimated daily world consumption of coffee is about 1.6 billion cups. The way of making coffee changes depending on latitude and habits. Over the years, NATRON has put its expertise at the service of clients and final consumers, in order to develop components that can meet a wide variety of needs.
In addition to ULKA pumps and techno polymer valves, NATRON has a complete range of products for professional coffee machines and for the market, from solenoid pumps to peripheral pumps and different fluid-o-tech pumps & flojet pumps for the microbrewery equipment spare parts.
Solenoid ULKA Pump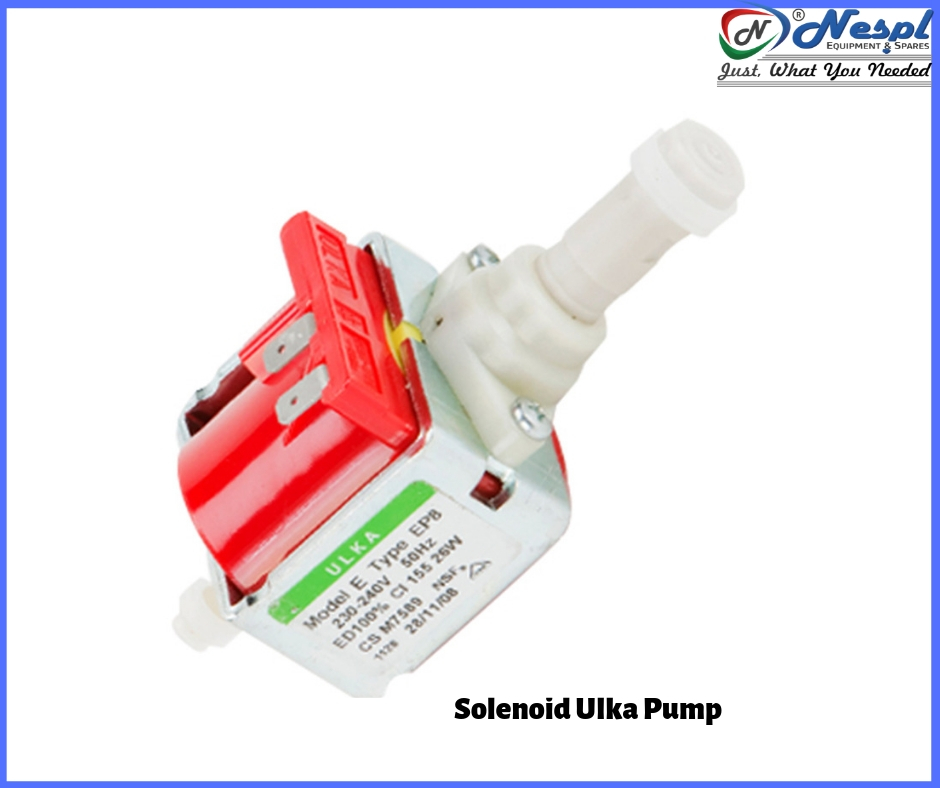 The important segment of Ulka pumps or Vibration pumps is extremely easy to replace within 15 minutes.  NATRON is the leading supplier of Ulka pumps which are actually water pumps for coffee machines. 10137411 SOLENOID PUMP EP 8 is the most common solenoid pump with the below-mentioned specification:
| | |
| --- | --- |
| NESPL Code | NSSP001598 |
| Manufacturer Code | 1.01.374.11 |
| HSN Code | 84138190 |
| Manufacturer | Ceme |
| Voltage | 230 V 50 Hz |
| Model | 10137411 |
| Power | [W] a 230V 26.00 |
| Weight | 0.6kg (1.32lb.) |
| Type | Pump |
Are you now planning to have an everyday morning full of coffee, then don't wait. Just hurry up and contact us online at info@natronequipments.com or visit the store at D-153/A, Okhla Industrial Area Phase-I, New Delhi-110020, India.