Are you in need of reliable spare parts for your espresso coffee machine? Look no further than NESPL, your one-stop shop for all your coffee machine component needs. With a strong focus on supplying high-quality parts and accessories to coffee machine manufacturers, NESPL ensures that you find the perfect spare parts to keep your espresso machine running smoothly. Discover our extensive range of components and accessories, tailored to meet the specific requirements of your coffee machine.
Comprehensive Range for Optimal Coffee Machine Performance
 At NESPL, we take pride in offering a wide selection of spare parts and accessories, encompassing all the essential components required for espresso coffee machines. Whether you're seeking rotary pumps, solenoid valves, coffee grinder parts, filter holders, or steam water pipes, our comprehensive range has you covered. We understand the importance of both popular items and the specific parts you frequently need, ensuring that your coffee machine operates at its peak performance.
Enhance Your Coffee Experience with Top Brand Accessories
 In addition to spare parts, NESPL also provides a range of branded tools and accessories that elevate your coffee experience. These accessories not only enhance the functionality of your coffee machine but also align with the top brands in the industry. With NESPL's top-brand accessories, you can take your coffee enjoyment to new heights.
What things do we offer at NESPL for Espresso Coffee Machines?
1. Quality Filter Holders for Authentic Espresso:
Filter holders, also known as portafilters, play a crucial role in the espresso-making process. NESPL offers a range of high-quality filter holders that guarantee authentic and flavorful espresso extraction. Crafted with precision, the filter holders that we offer ensure optimal performance and reliable results.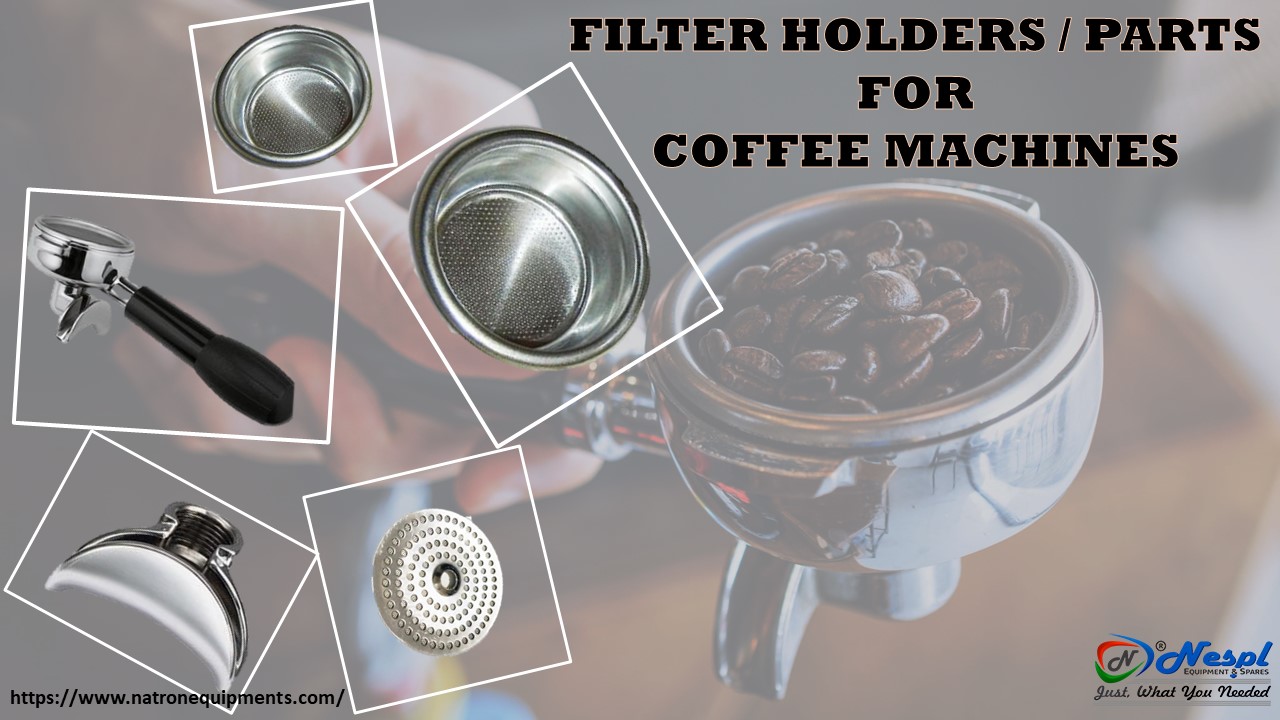 To maintain the quality of your coffee grounds, NESPL provides grinding blades and spare parts. Over time, blades may lose sharpness, resulting in decreased grinding efficiency. With our high-quality replacement blades, you can restore the performance of your coffee grinder and ensure a consistent grind for the perfect cup of coffee.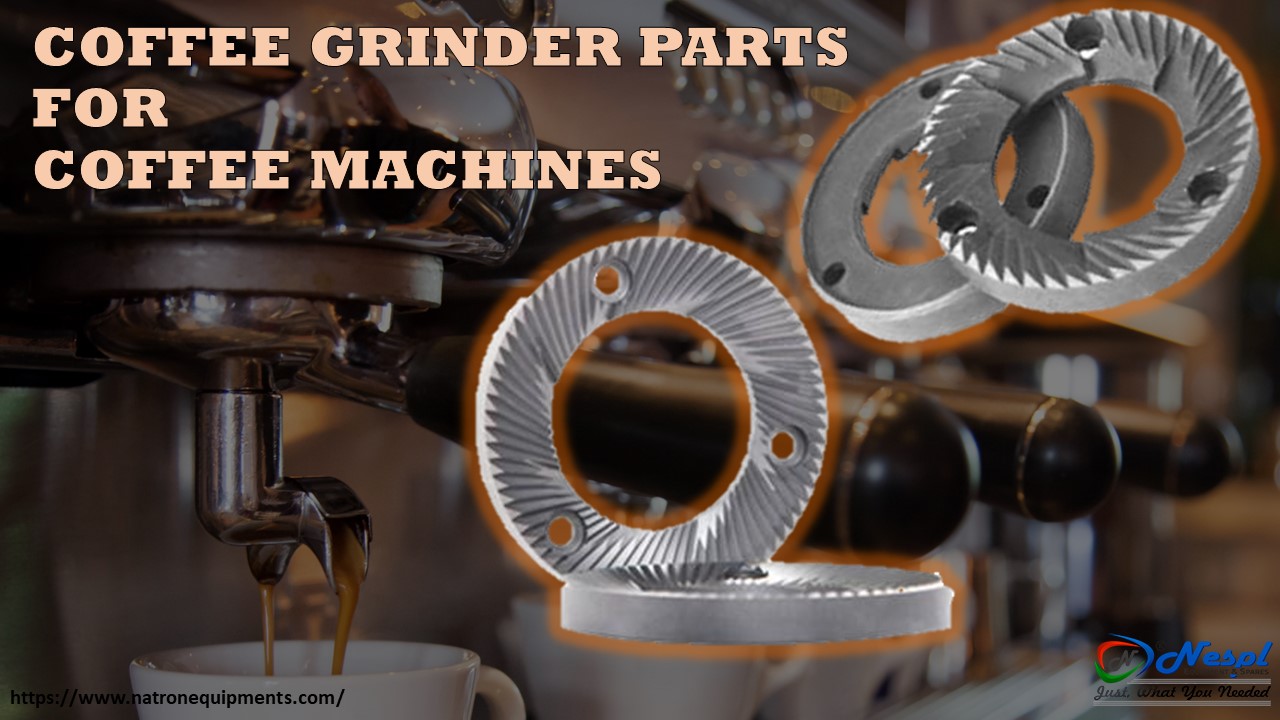 NESPL offers steam water pipes and wands that ensure precise and controlled steaming. Our steam wands undergo rigorous testing to meet the highest quality standards. Crafted with the latest technology and fine-quality raw materials, our steam wands are designed to deliver outstanding performance and durability.

4. Reliable Pumps for Optimal Functionality:
 For unmatched performance, NESPL provides an array of top-quality pumps, including the renowned made-in-Italy pumps. Our selection encompasses various high-quality and food-grade pumps, such as DC24V peristaltic pumps, TP30 peristaltic pumps, NKP-DA-S10B 24V peristaltic pumps, KP4 solenoid pumps, KP2 solenoid pumps, KP1 brass solenoid pumps, Oscillating (vibration) pumps, and duplex solenoid pumps. With NESPL, you can trust that your coffee maker will operate at its best.
5. Durable Solenoid Valves for Reliable Performance:
 NESPL offers high-quality solenoid valves that ensure maximum reliability and durability. Our range covers both two-way valves, which function as inlet and outlet, and three-way valves that include a discharge to relieve pressure when the valve is deactivated. With NESPL's solenoid valves, you can expect superior performance and peace of mind.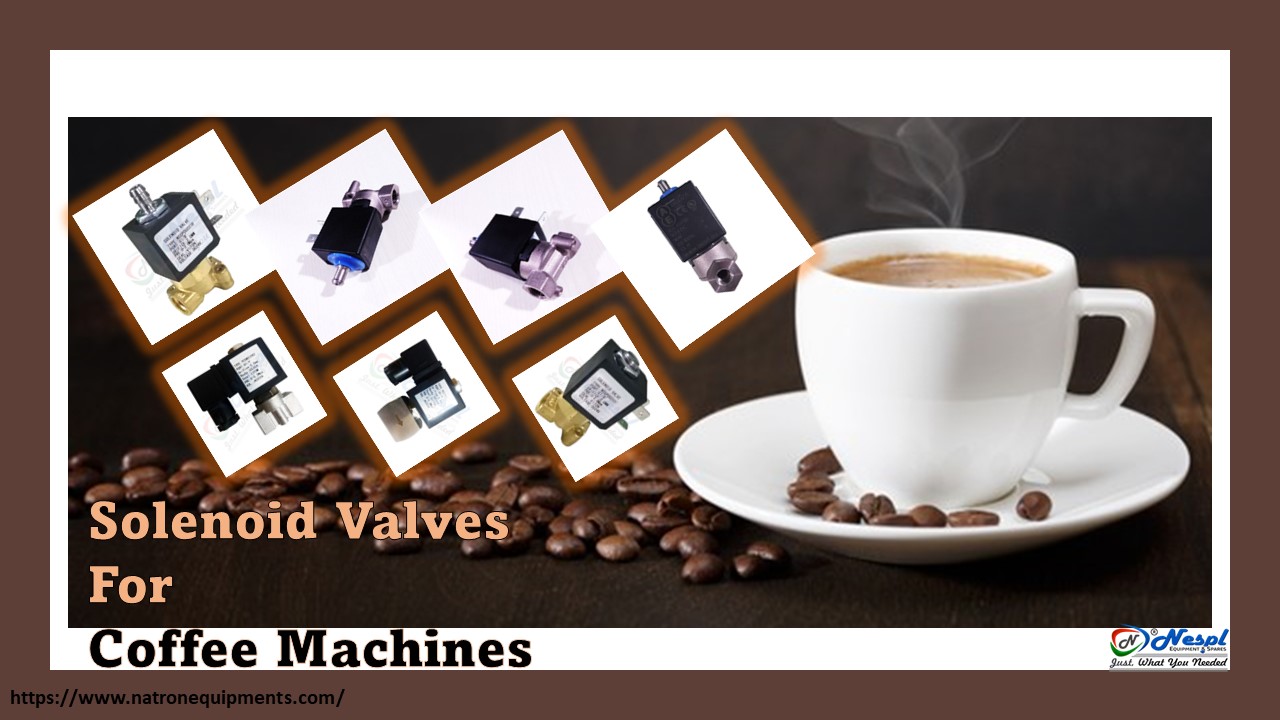 Reasons to Choose NESPL for Your Espresso Coffee Machine Spare Parts Needs:
Swift Delivery: NESPL prioritizes efficient service and ensures speedy delivery of goods. We understand the importance of timely replacements and repairs, enabling you to minimize downtime and keep your coffee machine running smoothly.
Extensive Product Range: NESPL offers an extensive selection of products that cater to the beverage and professional kitchen sectors. In addition to coffee machine spare parts, our range includes components for beer dispensing systems, water dispensing systems, and a wide variety of accessories for professional kitchens. With NESPL, you can find all the essential components you need in one place.
Availability: At NESPL, we strive to ensure that our customers have access to the parts they require. We maintain a robust inventory, meaning that almost all our products are consistently available in stock. This availability allows for quicker fulfillment of orders, reducing any unnecessary delays.
Flexibility and Experience: NESPL is equipped to handle any challenges or issues our customers may encounter. With our flexible approach and extensive industry experience, we are adept at resolving customer concerns and providing effective solutions. You can rely on our expertise to address any specific requirements or unique situations you may have.
Conclusion
 NESPL is your ultimate destination for reliable espresso coffee machine spare parts. We offer a comprehensive range of high-quality components and accessories to ensure optimal performance and keep your coffee machine running smoothly. From filter holders and grinding blades to steam water pipes and solenoid valves, our products are crafted with precision and designed for durability. With swift delivery, an extensive product range, reliable availability, and our flexible approach backed by experience, NESPL is the trusted choice for all your espresso coffee machine spare parts needs. Elevate your coffee experience and trust NESPL for top-notch products and exceptional service.
 Must Read: https://www.natronequipments.com/blog/nespl-the-best-place-to-buy-solenoid-vibration-pumps-for-coffee-machine/