Drip Trays and Spare Parts
Drip trays and spare parts we provide high-quality beer drip trays that protect surfaces while preventing spills and stains. Our stainless steel beer drip trays and drains are designed to stand the test of time without rusting or corroding. Our versatile line of products includes stainless steel beer drip trays in a wide variety of sizes and dimensions. Our experts work tirelessly to design and manufacture beer drip trays that deliver outstanding reliability and ease of use to our clients. A good beer drip tray should be easy to install and easy to clean.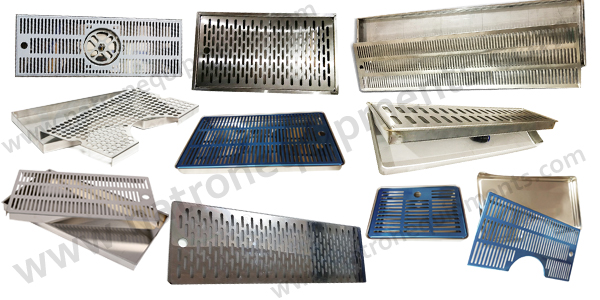 We specialize in manufacturing Beverage Equipment & Spare parts, Manufacturing, Supplying, Distributing & Trading of all kinds of spare parts which are used in Service & Beer Coolers, Chillers & Towers. In addition, we are also importing Beer Machine Equipment & Spares Parts like Beer Coolers, Chillers,Towers, Fonts, Tap, Beer Coupler, Beer Medallions, Beer Keg Tanks, Beer Python & Tubing, Beer Fob, Etc. .